Studying in new places across the United States makes you see with new eyes. It broadens your perspective and builds confidence, opens doors, and brings your learning to life in the outside world. Juniata students get the opportunity to do this when they "study away" and become citizen-scholars.
Student AJ Hutchinson says it best:
The trip essentially broke the bounds of self-interest and narrow scope of mind to challenge my thinking in ways that I had never thought possible.
Learn about AJ's experience and those of many others pursuing careers in the sciences, arts and culture, the humanities, business, and politics and government.
Science
Destination: The Four Corners Region: Utah, Arizona, New Mexico, Colorado
The Remote Field Course, a popular study-away excursion to the American Southwest takes a group of professors from the departments of physics, geology, education, psychology, and biology together with students on a 6,000-mile trek around the country in two weeks' time. Living in tents, students studied the land while roughing it.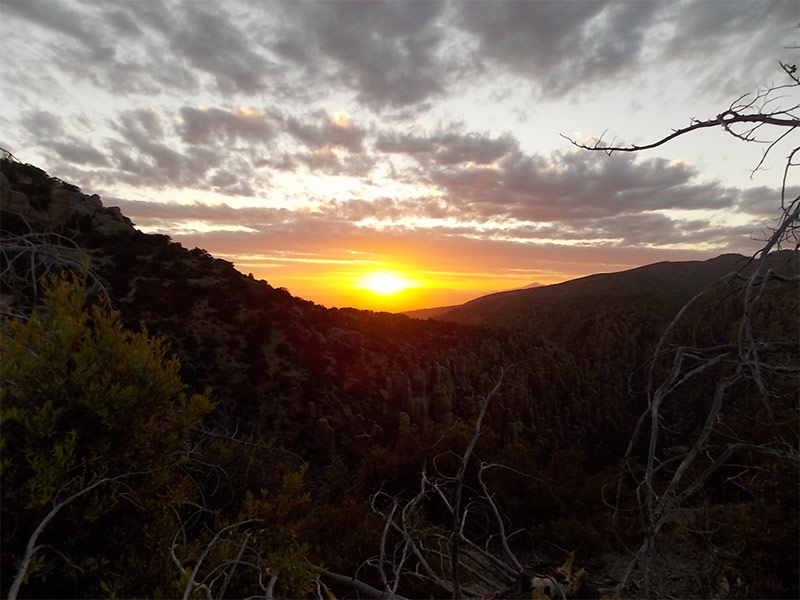 Hometown: Greeley, Colorado
POE: Biology, Pre-Medicine
AJ Hutchinson '18
The experience: "While at Meteor Crater for a physics module with Professor Borgardt, we observed the first scientifically proven impact crater on Earth and how it was formed. It was fascinating, plus it was great to be able to hang out with your professors and get to know them on a personal level."
How it changed my perspective: "I viewed the world in a new way. It essentially broke the bounds of self-interest and narrow scope of mind to challenge my thinking in ways that I had never thought possible. I recommend this trip to all students who ask me about it, since it was so amazing to be a part of."
What I should've packed: "I would have definitely brought something to read while I was on the trip. You spend a lot of time in the car!"
Biggest surprise: "Learning about the horrible deeds that the American government hid from the native community during the height of the Cold War. This experience taught me about privilege and humility more than anything, but it also gave me perspective on how people like us can help heal old wounds left by the government."
Arts and Culture
Destination 1: Washington, D.C.
Students in the museum studies class took a daylong trip to Washington, D.C., to visit the Smithsonian Institution, which includes museums covering art and design, history and culture, and science and nature. The day began by learning about the internships that would be available to students during their senior year. After that, students dispersed to work on independent projects in a specific museum.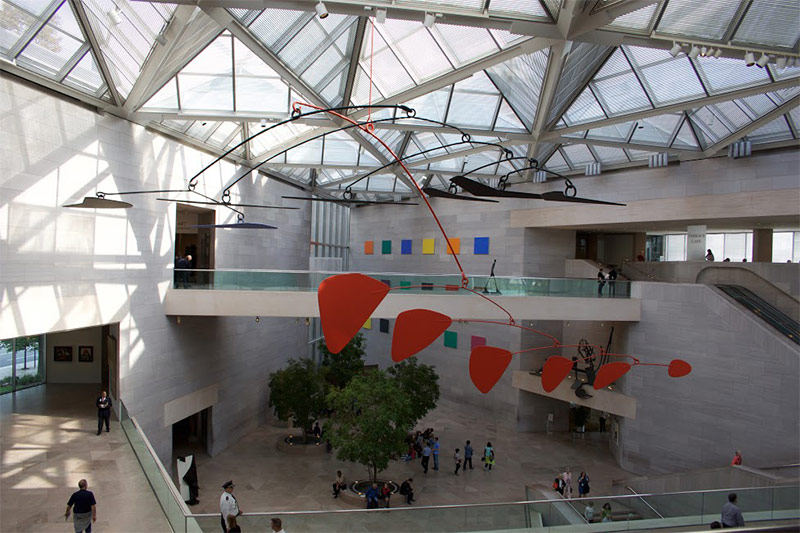 Hometown: Lewisburg, Pennsylvania
POE: Art History/Museum Studies, French
Sophie Bell '19
How it shaped my career plans: "I learned more about what it takes to work in a museum and the kinds of things you would have to think about as an employee. This trip helped me to put what we had learned in theory during Museum Studies into a real-life perspective by doing work on site. It has helped me set a goal to pursue internships and jobs in a larger museum after finishing school."
How it changed my perspective: "You have to stop and watch something for a long time if you really want to know how it works."
Biggest surprise: "To find out Juniata has a partnership with the Smithsonian for a January term internship!"
What I should've packed: "A pillow, so I could sleep better on the bus."
Destination 2: Linthicum, Maryland
A semester-long internship at The National Electronics Museum provided Lauren with the opportunity to learn "how museums work and what needs to be done on a day-to-day basis." A larger museum than ones she had worked at prior, she observed more about how a museum works behind the scenes.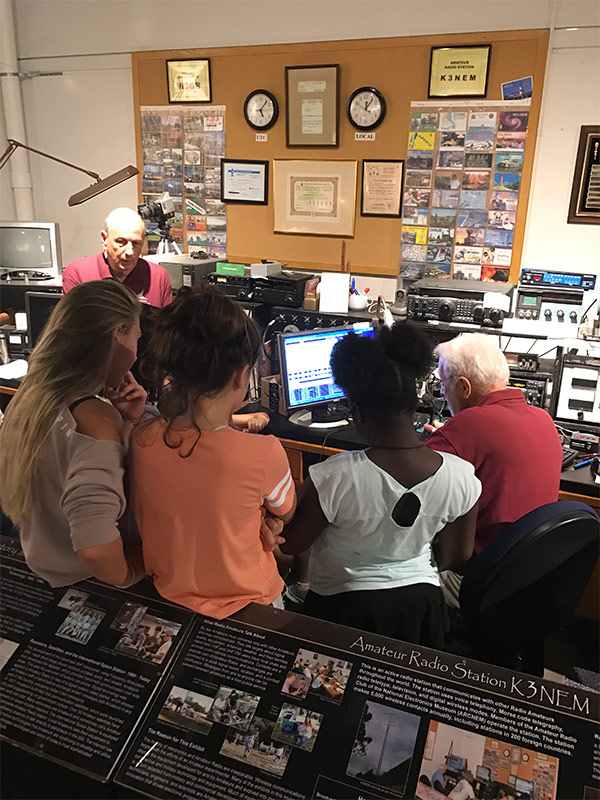 Hometown: Hollidaysburg, Pennsylvania
POE: Human Development, Education
Lauren Lucas '18
How the trip changed my perspective: "Since the apartment Juniata covered for the trip was right in Baltimore, I learned how to live completely on my own. The apartment was about 10 minutes out from the city center, so I learned how to live in a city, drive in real traffic on the beltway and through the city, and how to stay safe."
How the trip shaped my career plans: "After working in a museum day after day, I learned that museums are not for me anymore."
"However, I loved working with the museum educator in creating activities for local schools and summer camp students. I have changed my career plans to become a school counselor. I feel the most fulfilled when I am working one-on-one with students, rather than teaching or as a museum educator. I liked what I was doing but felt that I couldn't do it for the rest of my life."
Famous food I tried: My boss at the museum suggested I try Opie's famous snowball. The snowball is a Baltimore tradition dating back to the late 1800s, so I had to try this local favorite. Opie's was only five minutes from my apartment, so I visited frequently. An Opie's snowball is a combination of shaved ice and custard, and it was amazing!"
Humanitarianism
Destination: Columbia, South Carolina
Juniata College's connection to the Brethren Disaster Ministries runs deep through the history of the College. The current director, Jenn Dorsch, is an alumnus of Juniata, and her work includes coordinating volunteers to assist with the Rebuild Program that repairs and rebuilds homes damaged by hurricanes. This assistance eases trauma and promotes recovery for the most vulnerable disaster survivors. A group of Juniata students, faculty, and staff traveled to Columbia, South Carolina, to contribute to this effort.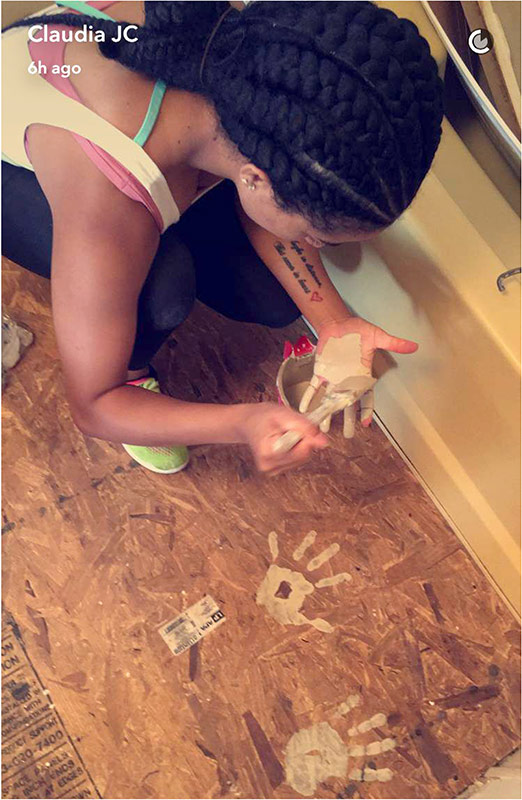 Hometown: Boston, Massachusetts
POE: International Business, Spanish
Suraia Silveira '20
How it changed my perspective: "We don't know a lot of things until we see them with our own eyes. If we can help others, just do it without even questioning it. Helping others makes me happy because I make a difference."
How it shaped my career plans: "The trip helped me realize even more that there are a lot people out there who need help."
Biggest surprise: "I was very surprised how many houses were still damaged even years after a hurricane."
Business
Destination: Altoona, Pennsylvania
A Sports Management class connected students to people who work for the Altoona Curve, the Double-A affiliate baseball team of the Pittsburgh Pirates, providing an opportunity to explore business and cultural aspects of sports. For sports-minded people who are interested in business, studying sports management leads to careers in team management, as sports agents and recruiters, and as marketing, PR, and human resources professionals.
Hometown: Lebanon, Pennsylvania
POE: Accounting, Financial Management
Kevin Bonalle '17
The experience: "My sports management class headed off to Altoona, Pennsylvania, where we attended an Altoona Curve baseball game. We met team employees who work in the sports management field. They shared insights from their career experiences."
Biggest surprise: "That there are many different avenues that sports management degrees can take you, and you will be presented with many different experiences along the way." And for Kevin, a big takeaway was that "it opened my eyes to entering the sports industry as an accountant."
Politics & Government
Destination: Washington, D.C.
In collaboration with The Washington Center, Juniata students—including Izzy Bennett—traveled to Washington, D.C., to meet with legislators, see the city, and attend the 2017 presidential inauguration.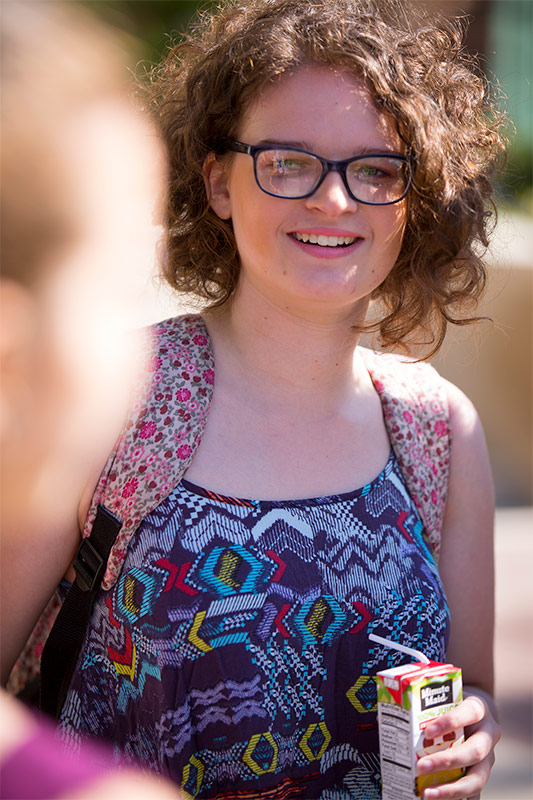 Isabella "Izzy" Bennett '20
Hometown: Baltimore, Maryland
POE: Politics, Nonprofit Organization
Isabella "Izzy" Bennett '20
Biggest surprise: "While at the Holocaust Museum, I got the opportunity to video chat with some Iraqi refugees with the help of an interpreter. This was a really great opportunity to speak with them about our experiences away from home, even though the distance for them was much more dramatic than my three-and-a-half-hour car ride from home to college."
How it changed my perspective: "Having students from across the U.S. provided a lot of perspective as to how things differ even just across the states. While there, we were given the task of balancing the federal budget as an exercise. Juniata students were paired with students from a school in the Midwest. One of the proposals in the budget was to reduce funding for AMTRAK and commuter rail services. Some students were fine with this because it wasn't a service they used often. I countered with the point that I know a good number of people who rely on trains to get to work every day, so lowering funding would seriously affect their ability to get to work effectively and comfortably."