Nobel Laureate, Bill Phillips, came back to his alma mater for a discussion and presentation on "Time, Einstein, and the Coolest Stuff in the Universe". At the end of his discussion, some curious students asked him for advice.
What can you do with a degree from Juniata? Well, a lot! In the last decade, Juniata graduates have earned 20 Fulbright Fellowships and countless other prestigious honors, including awards from the National Science Foundation, the Department of Energy, Amgen, and many more.
Within six months of graduation, 90 percent of our graduates are employed or attending graduate school. How do our students accomplish so much and, in the process, learn to design lives of meaning and happiness? Let us count the ways.


Juniata students support one another. They turn out to each other's games, concerts, and events. On Juniata's campus, our strong, supportive community and its collaborative nature trumps competitiveness. This doesn't mean that our students don't have a winning spirit or a drive to succeed. But Juniatians aren't willing to step on or over others (or you) to meet their goals.
Our clubs and organizations aren't just social. As you join in the fun, the traditions, and, at times, the sheer silliness that brings people together and balances the serious work of study, you'll begin to discover possibilities, friendships, and unexpected outcomes. At Juniata, what happens outside of the classroom enriches your education. Learning is learning. Whether you are joining student organizations because of shared interests (like politics or languages) or hobbies (like knitting, Quidditch, or stargazing), everything you do at Juniata ultimately helps shape the authentic you.
At Juniata, students are involved in many levels of institutional decision-making. At Juniata, you'll be involved in the decision-making process. Whether you are working in a campus office or participating on college committees (our students even sit on our Board of Trustees), you'll be gaining networking, problem solving, and critical communication skills.
These are just a few of the reasons that Juniata graduates are finding success around the world.
Juniata's 2018 Fulbright Fellowship recipients—Emily Kutz, Emily Parker, and Anna Oldenbrook—will travel to Spain and Colombia. In addition, Bekah Ford, a junior at Juniata, has earned a 2018
Goldwater Scholarship
, which will fund her tuition for her remaining year at Juniata.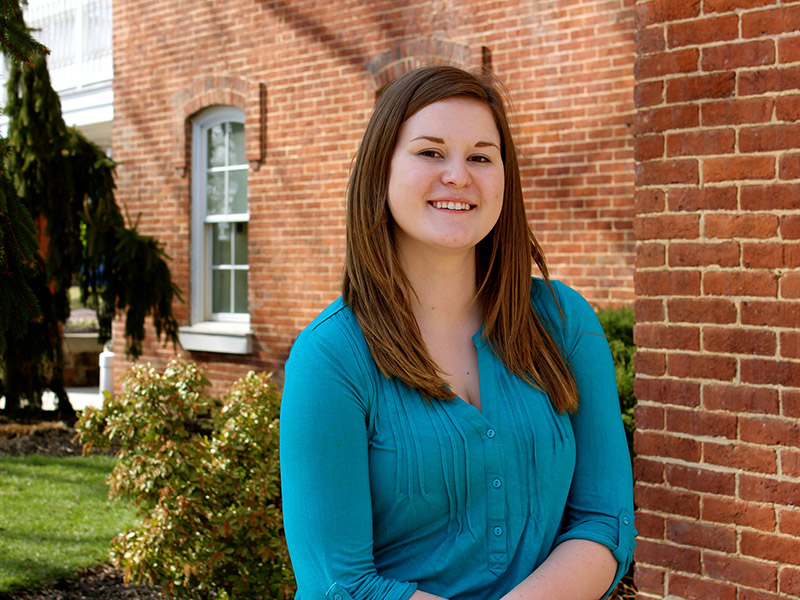 "There is so much international influence at Juniata and the method of teaching focuses on working with native language speakers who can give students exposure to the culture of the country and language."Ashlynn Cobb '17
Scores of our alumni are working on master's degrees, medical degrees, law degrees, MBAs, and doctoral degrees at some of the nation's top graduate schools, including:
Brown
Cornell
Harvard
Johns Hopkins
Notre Dame
Princeton
Stanford
University of North Carolina at Chapel Hill
University of Pennsylvania
Juniata alumni have launched careers in business, science, education, and the arts and are working for companies and organizations, such as:
Abbott Laboratories
Disney
FBI
GEICO
Google
Highmark Healthcare
Museum of Fine Arts, Houston
NBC Universal
U.S. Department of State
Vanguard
Decades of alumni (nearly 15,000) have lived their stories, written their next chapters, with Juniata. From our College, they've gone on to stellar opportunities in several notable organizations. Learn more about our outcomes.
Your life of meaning, your outcome, your next chapter will be a result of your ambitions and passions plus what Juniata College helps you develop: intellectual dexterity, an ease of collaboration, time to contemplate who you are. Prepare to succeed. Join the Juniata community today.