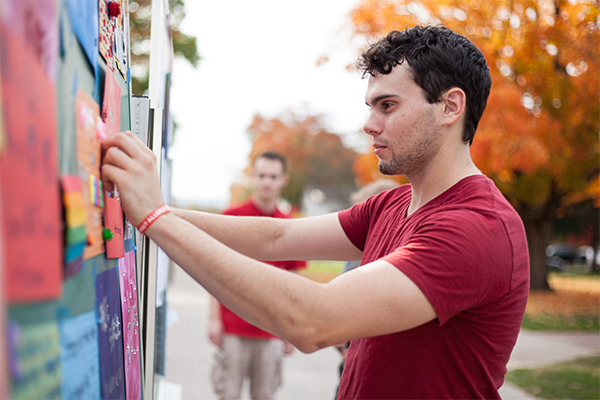 Joey DiGangi, a 2018 graduate of the College, "selected Juniata because I felt that they were the school most dedicated to helping students find their passions."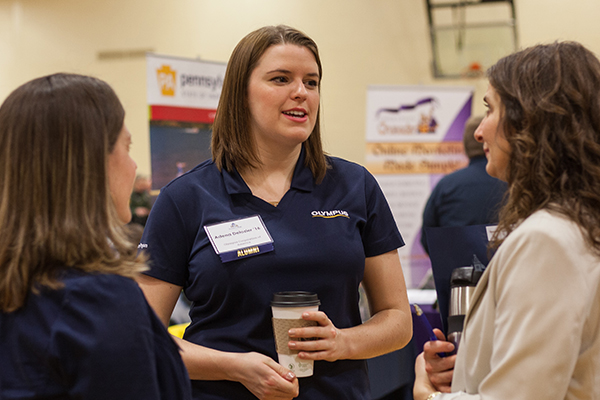 Adena Delozier, a 2016 Juniata alumna, is "proud of taking charge of my college experience to do everything I wanted to do."
Both Joey and Adena entered Juniata without knowing what they would be studying. Yet they, like many of our first-year students, were curious about the world, keenly interested in many things, and eager to explore what options were available to them academically. In most colleges, Adena and Joey would be labeled "undecided," and as such, they would take courses randomly, hoping to find one that they "liked" well enough to serve as a step toward declaring a major. Once they did "declare," it very well may be the case that the courses they had completed wouldn't count towards their major thus jeopardizing their ability to graduate in four years.
Juniata is not like most colleges.
We acknowledge—and honor—those students who enter college with an open mind. We don't use the term "undecided" to describe students and our students don't "declare" a major. Juniata students, together with two faculty advisers, design their educations by identifying academic areas of interest which then becomes that student's Program of Emphasis, their POE. The POE is a vigorous, challenging, yet fluid plan of educational action that enables students to evolve their thinking and align their interests with emerging (or traditional) career opportunities.
Many POEs track along the lines of traditional majors, chemistry or computer science, for example. Students like Joey and Adena, who enter college through our Exploratory program graduate within four years, and regularly point out that they launch successfully into post-graduate life "with no regrets" -- and with job offers from which to choose.
Exploration leads to discovering what drives you.
Joey says, "I came into college with high expectations for really interesting classes. I found faculty who took a very personal approach to helping me succeed. What I couldn't believe however, was how they helped me find my passion. I never expected so many opportunities outside of the classroom to be a part of my educational experience. From professional jobs on campus to starting my own business, I never stopped learning once I was done with classes for the day or week. I was constantly developing as a professional and discovering what drove me."
Joey now works as a global marketing specialist in Taiwan for Kdan Mobile, a leading software company, where he assists with media relations and social media management. Soon, he'll return to the U.S. to set up Kdan's American presence alongside one of his Juniata professors, Wei-Chung Wang—who also serves as Kdan's vice president of global marketing.
Ask Adena, and she will tell you that she "had the opportunity to play college volleyball, study abroad in the most beautiful country in the world, road trip across the U.S., and have several internships that made me into the person I am today." After graduation, Adena was recruited for a corporate fellowship at Olympus Corporation, where she is now a project specialist.
The Benefits of an Exploratory Approach
In the past three years, about 47 students per class have entered Juniata without a designated Program of Emphasis (POE). These "exploratory" students flourished, earning the following accolades along the way:
Our Four-Year Guarantee
At recent graduations, upwards of 92 percent of our students have graduated within four years. Because our students are so highly motivated, and our two-adviser system helps ensure that students stay on track, we guarantee that all students will graduate in four years or less, if they declare their POE by the end of their sophomore year.
To learn more about how Juniata students design their own educations, enter careers they love, and go on to lead lives of meaning, check out this story: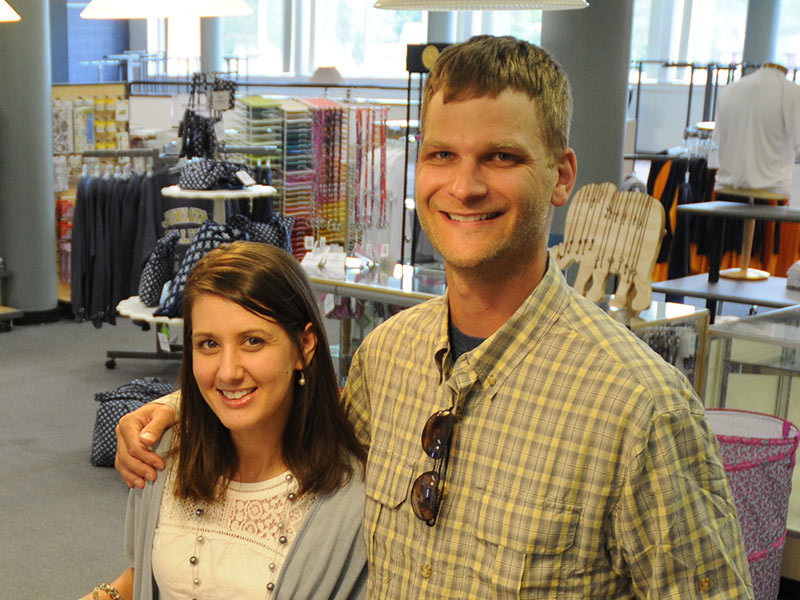 A College Where the Emphasis is on You -- Three professionals reveal how a custom-built education opened more doors than an off-the-shelf major.