Why Juniata College's Psychology Program?
Juniata's Psychology Program provides a solid foundation in the scientific study of human behavior. Our unique Program of Emphasis (POE), a two-adviser system, and experiential learning opportunities provide each student the opportunity to incorporate unique interests and career goals into their academic journey.
"The psychology department is dedicated to helping you have the experiences you need to launch you into your future," said Dr. Kathryn Westcott, professor of psychology and chair of Juniata's psychology department. "We really get to know you across your four years here."
Student support is central to the department's commitment to helping students develop a POE that matches their interests and goals. It is a process of discovery and adviser support that continues throughout your years at Juniata. "The breadth of experience of the department is what allows us to be strong advisers. We really span the field of psychology," said Dr. Territa Poole, assistant professor of psychology. Advisers work closely with students to achieve personalized experiential learning opportunities. And, in the end, students who pursue psychology studies at Juniata are well positioned for graduate school and a wide array of careers. "When you think about psychology, think about it as a huge field that encompasses a lot of different subfields, from the individual molecular level of how the brain responds to stimuli to large group behavior, so how we understand ourselves and interactions as groups in society," Westcott explains. A degree in psychology qualifies students for a variety of positions across industries and research fields, with growth expected in mental health services and counseling. In today's environment, new opportunities in tele-health also exist.
What interests you about the field of psychology? How can Juniata help you achieve your goals? Learn more and schedule a time to talk about studying psychology at Juniata. Psychology alumni and current students share their Juniata experiences, including designing their own programs of study, adviser support, and experiential learning within the psychology program.
Sydney Masters '13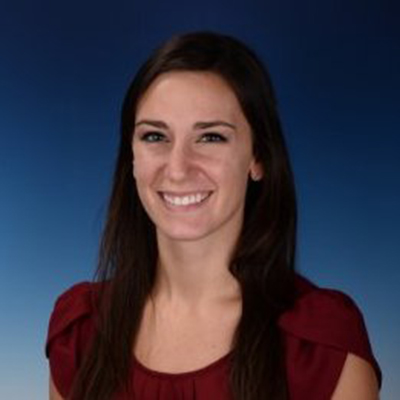 Mental Skills Coach with Arizona Diamondbacks
Internship: SCI Huntingdon
Sydney says the option of changing her focus academically and having the flexibility with her POE was something she really appreciated while at Juniata. She knew psychology would be interesting and, as she completed her bachelor's degree she was able to satisfy more of her curiosity by embarking on an additional Spanish/Hispanic Culture degree path. This dual focus and flexibility to shape your own academic focus has served Sydney well in her current career as a Mental Skills Coach for the Arizona Diamondbacks professional baseball organization. She says the POE approach and adviser support made her feel like she had options and "Juniata was supportive of those options." Sydney also notes her experience with her professors was impactful because Juniata provided the ability to "work closely with professors and soak up all of the knowledge – the intimacy of class sizes, ability to ask questions and dive deeper into topics that interest you is supported by professors." At the same time, Sydney's experience with an internship at State Correctional Institution Huntingdon honed her interest in a career outside of the mental health field. This experience gave her the ability to bridge mental health professionals and athletes while she works within Player Development maximizing human potential. She also credits Juniata Psychology with providing the research skills and training she needed to pursue graduate studies.
Janelle (Mitchell) Meadows '07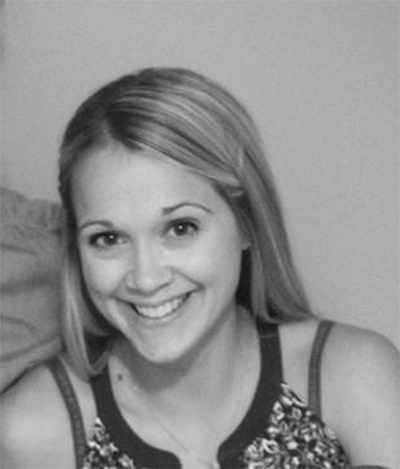 School Psychologist at State College Area School District
Internship: Huntingdon County Sheriff's Office
Studied Abroad in York, England
Currently a school psychologist in central Pennsylvania, Janelle navigated some twists and turns on her path at Juniata. Mentoring from advisers and psychology department professors made a difference in helping Janelle discover her true interests and "make the program what she wanted it to be." When Janelle started studies at Juniata, she was focused on biology and pre-med, with plans to focus her work on children on the autism spectrum. Through the POE approach, Janelle was exposed to a lot of different subject areas, and the more she learned, the more she realized that her interest in helping children with autism was more therapeutic than medical. It was about psychology. With close mentoring from her psychology advisers, Janelle reworked her path and realized there were other ways that she could help children with autism. Through POE flexibility and with adviser support, "I discovered that I wanted to be the person working educationally with the children, with the students," and in turn she graduated with a POE in psychology with a secondary emphasis in education. Janelle's experiential opportunities included studying abroad in York, England, and an internship at a children's partial hospitalization program at Penn Highlands Huntingdon (formerly J.C. Blair Memorial Hospital). She credits her Juniata experience with shaping her for her current profession.
Tra Bui '21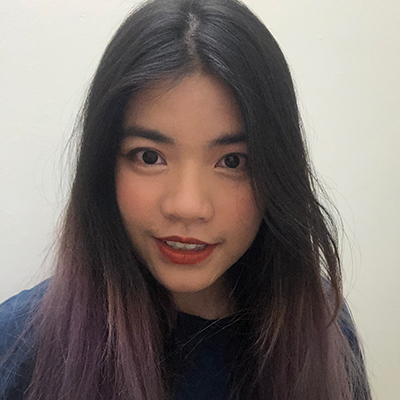 Tra Bui started her studies at Juniata unsure of the right path of study for her. She knew she was interested in psychology, but felt like something was missing. "We are committed to helping students develop a POE that matches their interests and goals," said Dr. Kathryn Westcott, professor of psychology and chair of Juniata's psychology department. Tra's Juniata journey has demonstrated this, as Dr. Westcott and additional advisers have supported Tra as she explored studies in several fields before discovering data science in her junior year. Then her advisors worked closely with Tra to customize her Program of Emphasis (POE) into a major of psychology with a minor in data science. This dual focus has poised Tra for graduate school. "One of the things that makes Juniata's Psychology Department great is the professors," says Tra. She is quick to acknowledge their support. "Every time I come to Dr. Westcott's office she listens to my story and tries to help me." Tra's experiential learning has been vast and included a research methods class and work in a psychology lab which she notes as being very meaningful. In addition to learning how to search for information and conduct interviews, she says "I think I am better at communicating after attending those labs; and I feel more confident." Tra also had a social media internship with Resilient Georgia, an organization that focuses on healthcare, welfare, social services, and more. Her job was to write content related to adverse childhood experiences and to design posts for Facebook and Instagram.